Alton Day of Renewal

Contact: Alastair Emblem Tel: 01252 714809 email: alastairemblem at yahoo.co.uk (replace at with @)
PROGRAMME FOR 2019
Theme: The Power of Prayer

Praying to make a difference in the world

Key Scripture:
Matthew 21:22 Jesus said "whatever you ask in prayer, you will receive, if you have faith."
Background:
In the Gospels and Acts of the Apostles we read of Jesus and his followers transforming lives with signs and wonders, healings and miracles. The Charismatic Renewal movement is reminding the Church that God still wants to empower His people to transform lives and change society. This year's programme will show us how to renew our prayer lives through the power of the Holy Spirit, so that we can be more effective ambassadors of God's Kingdom, making a real difference in people's lives and the world around us.
Overview:
Our 2019 programme will encourage us to deepen our prayer lives, making fuller use of the charismatic gifts of the Holy Spirit and learning to pray with greater confidence, enabling God's power to flow through us to achieve His purposes.
Speakers
As usual we will have a range of inspiring speakers - see the schedule for further details.

Please put the dates in your diary and please keep our 2019 programme in your prayers.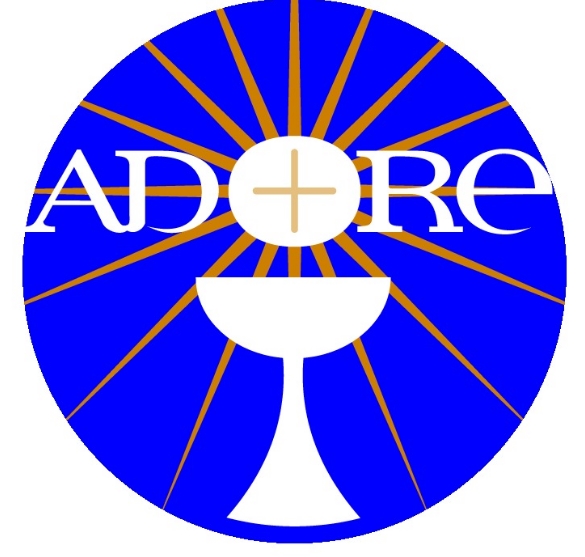 DATES, TOPICS AND SPEAKERS
26th January. "Prayer and Renewal" Charles Whitehead
Introductory session. Renewing our prayer lives through the power of the Holy Spirit enables us to be more effective ambassadors of God's Kingdom; helping people to discover the joy of faith; and making a real difference in the world around us.

23rd February. "Forming and strengthening Prayer Groups" Tim Stevens.
Building and recreating our prayer groups as places where people come into a deeper relationship with the Lord Jesus and grow in faith, discipleship and fellowship.
23rd March. "Charismatic prayer." Jenny Baker .
Praying in tongues strengthens our personal prayer life and opens us to other charisms, making us more effective disciples of the Lord.

27th April. "Praying for the power of the Holy Spirit." Geoff & Gina Poulter.
How to pray for Baptism in the Spirit and a release of the charisms- the "power tools" of the Holy Spirit.
18th May, "Prayer for healing and deliverance".Fr Nicholas Broadbridge OSB
Jesus freed people from sickness and evil, and He commissioned all believers to do the same. "He gave them authority to cure diseases and to cast out evil spirits" (Lk 10:17).

22nd June. "The power of Forgiveness." John Hesketh.
Knowing that we are truly forgiven releases us and empowers us to forgive others and to become more effective in our prayer life.

27th July. "The power of Praise and thanksgiving." Alastair Emblem
When we give God our thanks and praise, we release supernatural authority over whatever situation we are facing; God becomes personally involved, releasing blessing and power.

31st August "Prayer and evangelization." Fr Mark Hogan

How can we pray more effectively for family, friends and others to come into a relationship with the Lord?
21st September. "Praying with authority." John Pridmore
Asking for the gift of expectant faith to "move mountains", tear down spiritual strongholds and pray for God's Kingdom to be established in our world.
26th October. "Prophetic intercessory prayer." Allegra Mutanda
Cultivating the gift of prophecy, allowing the Holy Spirit to guide us so that we can pray confidently in line with God's will.
23rd November. "Praying Scripture with Lectio Divina." Bishop Richard Moth
Learning to listen to God's word and allowing it to take root in our lives will empower our prayer and strengthen our faith.
"The Holy Spirit is the Divine
force that changes the world.
Come Holy Spirit, change us
within and renew the face of
the earth." - Pope Francis,
Pentecost 2018