Alton Day of Renewal

Contact: Alastair Emblem Tel: 01252 714809 email: alastairemblem at yahoo.co.uk (replace at with @)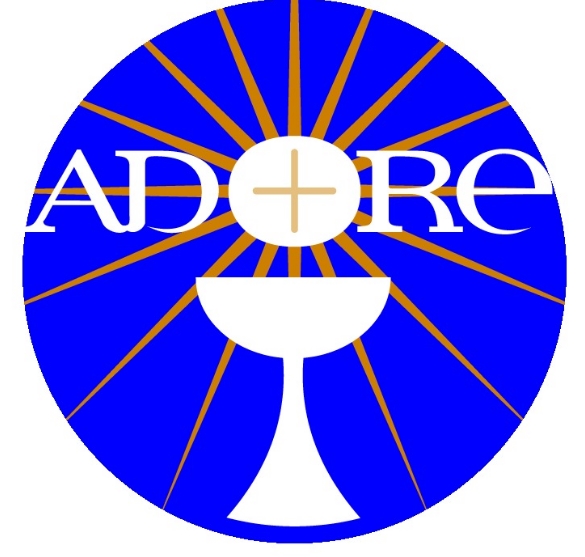 Sister Marie-Anne's leaving presentation

In June 2019 we said a sad but profoundly grateful au revoir to Sister Marie-Anne Marot, who has been involved with Alton Day of Renewal from the very beginning in 1975. After serving with the Sisters of Our Lady of Providence in Alton and Basingstoke, she has now been recalled to the mother house of the Order in Saintes, Charente Maritime (just above Bordeaux) in France.
At the meeting on 22nd June, Core Group leader Alastair Emblem presented Sister Marie-Anne with a beautiful ceramic dish decorated with the ADoRE logo and thanked her for her wonderful support for the Day of Renewal and her invaluable help on the Core Group for the last few years.
Sr. Marianne says: " I keep the day of renewal in my prayers as it is a very important place of evangelisation and healing so necessary. Please pray that the Spirit may lead me and show me the way ahead."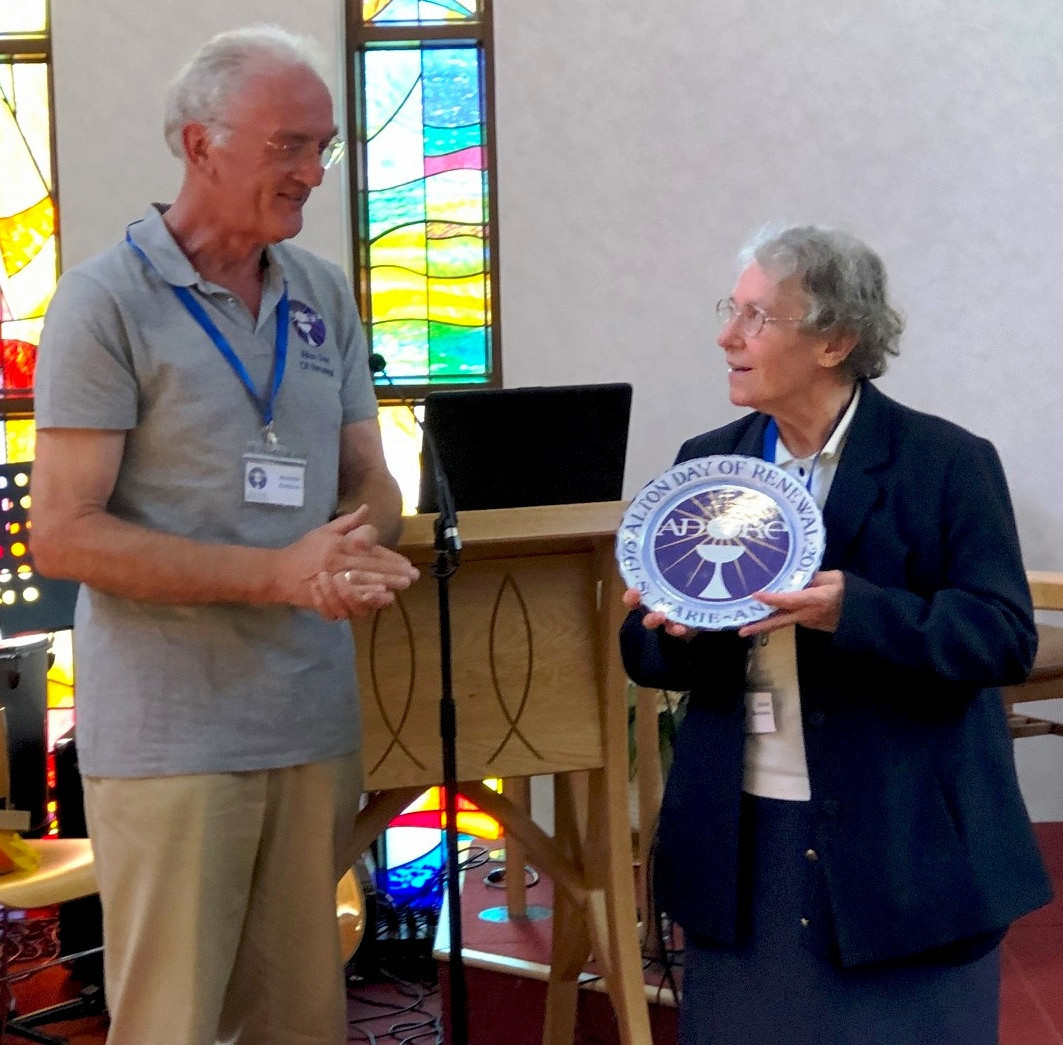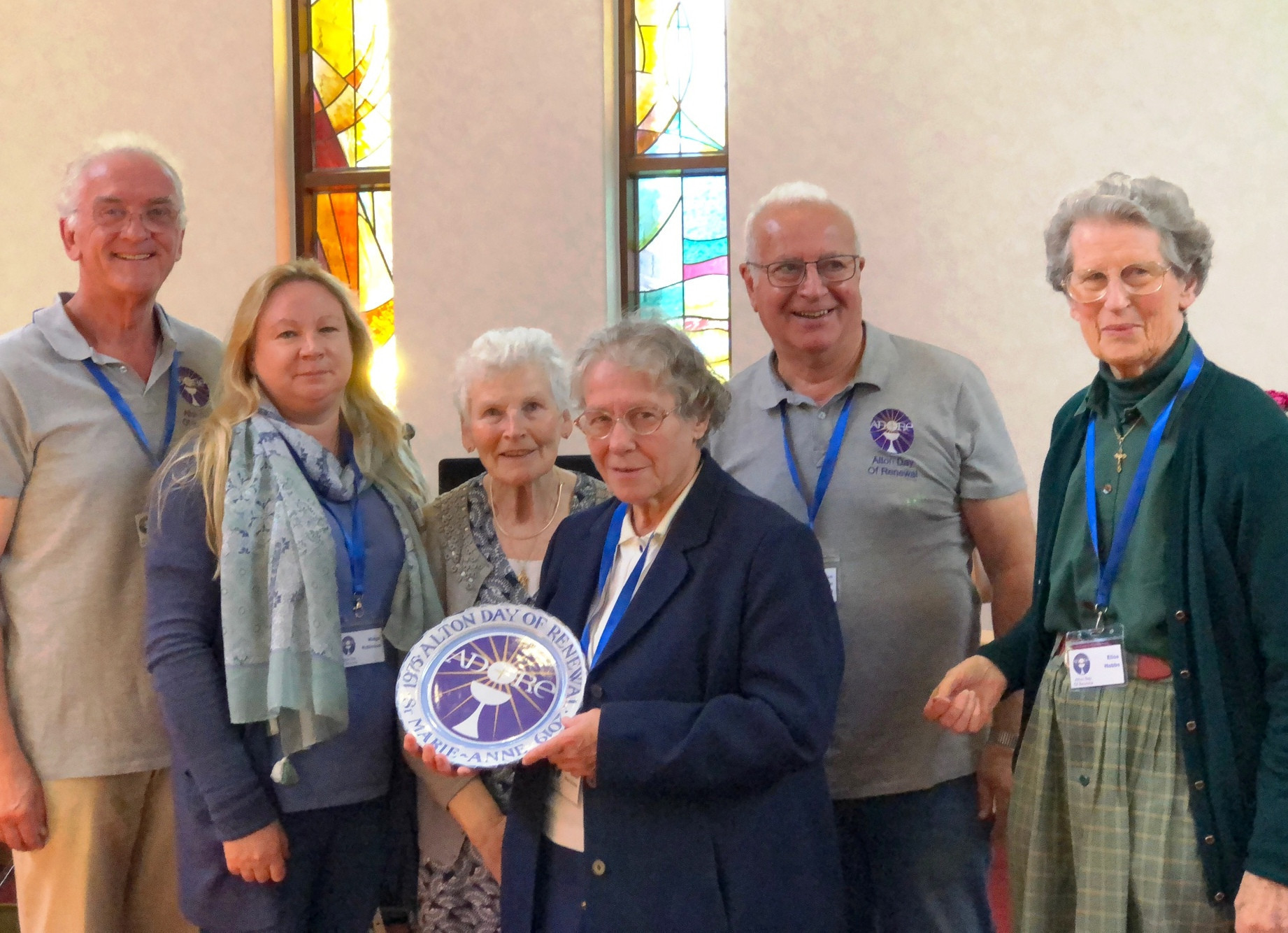 This photo shows some of the members of the Core Team. (From left) Alastair Emblem, Midge Robinson, Dymphna Wilson. Sister Marie Anne, Deacon John Foley and Elise Hobbs. Members not present were Michael Davidson, Fr. Aidan Murray, Roy Singh and Judith Aylmer.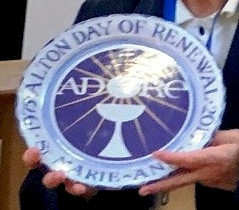 The inscription reads
"Sr Marie-Anne.
Alton Day of Renewal 1975-2019"